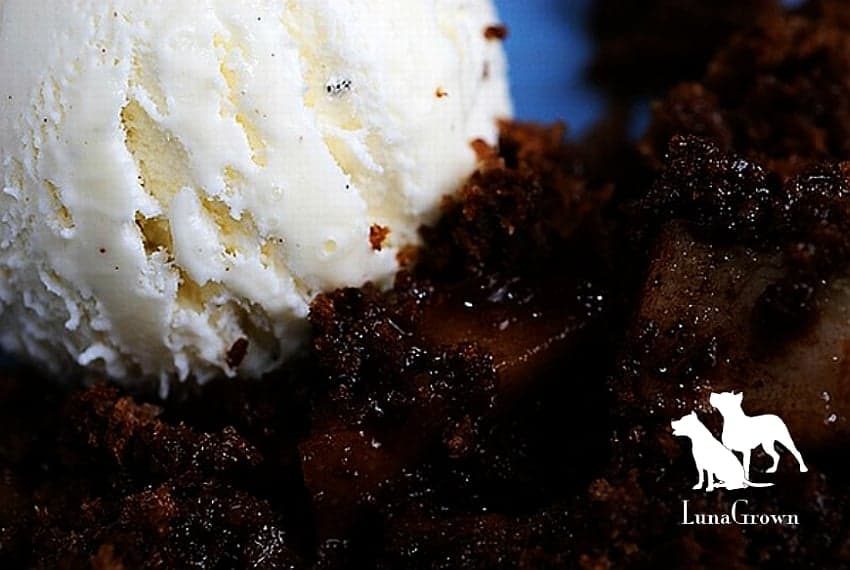 Chocolate Pineapple Crumb Cake
Yes, yes I did. This is a wonderful and unexpected addition to your dessert repertoire and it is pretty easy to whip together. For some Chocolate and Pineapple have this love hate relationship. You either love the combination or you do not. However in this case it is love all the way!
The recipe can be switched about depending on your taste preferences, but personally I would seriously consider keeping the chocolate crumblies. If you prefer a white cake which will give you more of a Blondie consistency (rather than a brownie consistency) you may switch that out. Of if you prefer LunaGrown Apricot or Peach Jam you may decide to take that road. No matter, this is a guaranteed hit!!!
Before you get overly creative I urge you to try this recipe as I've written it. This way you'll have something to compare it to when you change it up or try other jam flavors or cake flavors. Just a note, this recipe does not work with a box angel food cake. Angel food cake is a devil to work with!
#pineapple #cake #pineapplejam #dessert #chocolate