Cinnamon Bread with Jam
I love Cinnamon, I love cinnamon toast, cinnamon rolls, cinnamon Jam, cinnamon in my chili and Cinnamon bread. The nice thing about making cinnamon bread is it's versatility. You can make it into a loaf or a ring, or cut it into rolls, it can be toasted, frozen, dunked, made into bread pudding, french toast, sandwiches… So here is my coveted recipe for cinnamon bread.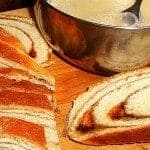 Cinnamon Bread with Jam
Ingredients
1 1/2

cups

warm water

115°

2

Tsp

fast acting yeast

3

Tsp

granulated sugar

Stir Vigorously. Set to the side allowing to activate.

5 1/2

cups

of flour

1 1/4

cups

of sugar

1

tsp

salt
Instructions
Mix wet ingredients into dry, add one egg and 2 Tbsp oil. Continue mixing until dough becomes a soft ball adding additional flour as needed (I use 1 cup additional). Dough will be soft and sticky. Place in a greased ceramic bowl, cover with wax paper and a damp kitchen towel. allow to rise for 2-3 hours or until doubled.

When dough has risen separate into 2 or 3 balls. Flour a surface to roll out your dough. Roll into a sheet the width of your loaf pan (about 8") by 18-20 inches long. Melt 1/2 stick butter and add 1 Tsp vanilla, paint this onto the dough with a pastry brush.

Combine 1 cup brown sugar,

/2 cups white granulated sugar,

Tbsp Cinnamon (or to desired taste)

Mix this well with a fork making sure to break up brown sugar balls. Sprinkle a thick layer on your dough and smooth with a large knife . This should be a consistent layer about 1/8 of an inch thick.

Roll dough into a log, keeping it fairly tight. Butter the end of the dough roll when folding the end to keep it in place. Carefully place this into your greased loaf pan. Repeat with other balls of dough. Allow this to rise for 1-2 hours (covered with dry towel). Bake in preheated over at 350° for about 35 minutes. Remove from pans when removed from oven and allow to cool on cooling rack or cutting board. Top with LunaGrown Jam!!!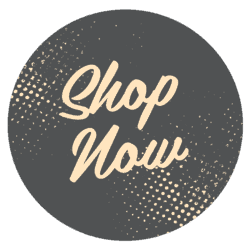 Once you have made your bread and have eaten a good portion of it with a nice pat of butter, some icing and some Jam you may choose to explore other possibilities. Cinnamon bread sandwiches with cream cheese and jam. Cinnamon French toast with Jam. Maybe a nice bread pudding with a jam swirl. Enjoy and explore!