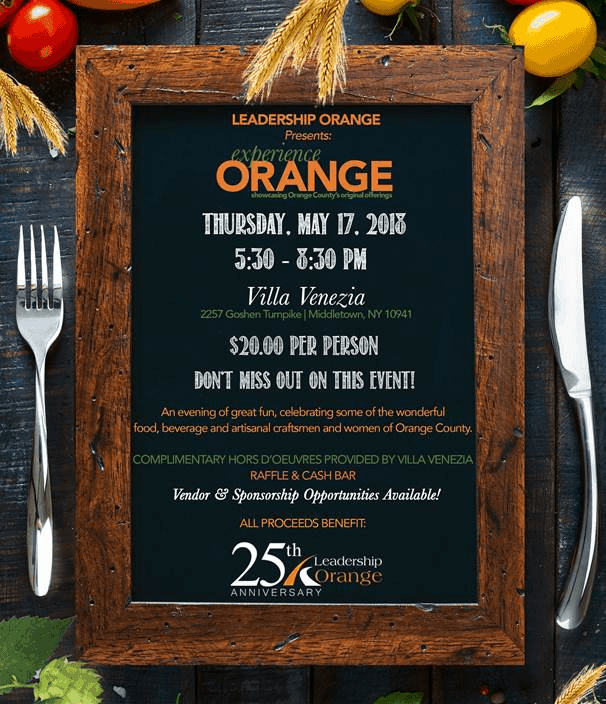 Date/Time
Date(s) - 05/17/2018
5:30 pm - 8:30 pm
Location
Villa Venezia
2257 Goshen Turnpike,
Middletown , New York

Villa Venezia, established in 2013 in Middletown New York stands as a picturesque location for special events of all kinds, tucked away within the beautiful landscape of the Hudson Valley.
Add events to: iCal
Add events to:

Events RSS Feed

An Evening of Great Fun
Celebrating some of the wonderful foods and artisanal craftsmen and women of Orange County NY
With hundreds of food, beverage and artisan shops located in Orange County, it's difficult to experience every one. Experience Orange County is about bringing the best of Orange County to one location. Not only will this event give you the opportunity to try new things, but it will also give you the opportunity to use every one of your senses to fully understand what Orange County has to offer. 
Tickets are $20.00 available at the door