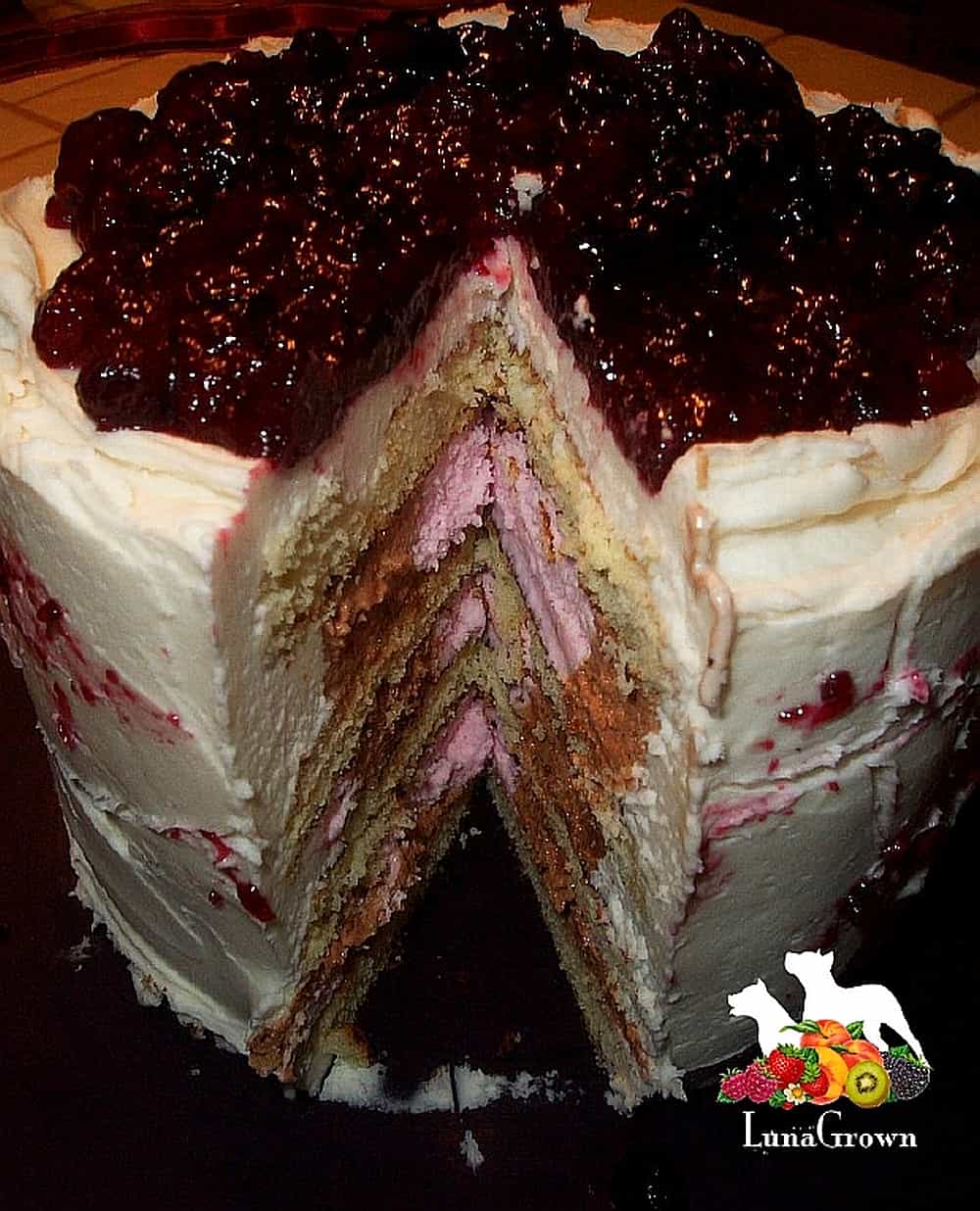 Ice Cream Cake with LunaGrown Jam
If you have the need to really make a statement then this ice cream cake topped with LunaGrown Blueberry Jam is for you. This cake topped with LunaGrown Blueberry Jam is stunning in it's appearance and haunting in flavor. We have utilized the best Neapolitan ice cream available in our area layered with an almond pound cake. We have topped our cake off with a thick layer of LunaGrown Blueberry Jam which crowns our butter cream encased ice cream delicacy.
Our pound cake is a standard almond pound cake from scratch. This is a basic recipe one can easily find, I would note that adding an additional two eggs helps keep the cake from falling apart during the building process. The round cakes that make up our finished delight were cooked on the stove top in a 5″ cast iron skillet and then cooled. Originally there were six of them, however Luna's buddy Ben has a sweet tooth so we ended up with four. Still this is plenty of cake finishing at six and a half inches tall and six inches wide.After the cakes have cooled place them in the freezer for 15 minutes or so. This will help considerably when you are layering your ice cream.
Remove the ice cream container by slicing it from your frozen product, then cut the ice cream in to disks to create layers between your cakes. Save one layer to use as a filler, cutting to size where needed so that the cake and ice cream are the same on the outside edges. Once this is completed return the cake to the freezer.
Our butter cream frosting is similar to most, however we use 1/2 cup shortening and 1/2 cup butter. Whip these two together until creamy, no lumps. add 2 cups of powdered sugar, 1/2 tsp salt, and almond or vanilla flavoring to taste. Continue to whip the frosting, adding a few dashes of milk until you get a smooth frosting that still retains it's form. You do not want the frosting too thick, nor too thin. It should be easily spread but not runny. Remember it too will be frozen.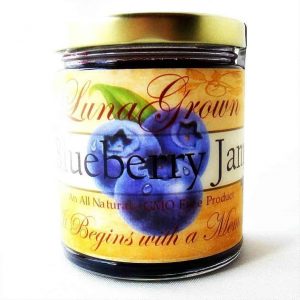 Frost your cake. If you would like after the initial frosting place the cake back in the freezer for 10 minutes and then reapply a second thin layer of frosting. The second layer is nice if you are creating texture in your cake. Leave the top of the cake edges slightly higher, creating a 'bowl' for your Blueberry Jam.
Add as much or as little LunaGrown Blueberry Jam as you would like and clean your knife or spoon off on the sides of the cake, leaving Blueberry Jam kisses on the sides.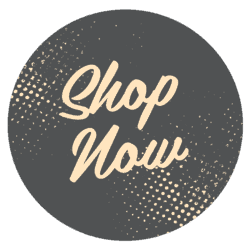 This cake takes a bit of care to make, we hope whomever you are creating it for appreciates you. If you are creating it for yourself, Good for you! We all deserve a bit of indulgence now and again.