The varieties above will be available this week at the following markets:
---
Some Great Suggestions on Celebrating with Your Jams this Week!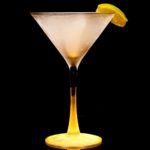 Cucumber Chipotle Martini
1 tablespoon LunaGrown Chipotle Jelly
1 tablespoon cucumber chopped
5 ounces vodka
1 ounce cucumber syrup
Cucumber slices as garnish
Place the Chipotle Jelly and cucumber in a blender or bullet blender.
Top with ice, then pour in the cucumber syrup and vodka of choice.
blend well.
Pour the cocktail into a martini glass, then garnish with cucumber or lime slices.
Serve.
---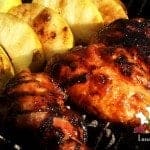 Pineapple Jam BBQ Sauce
3 Tbsp Pineapple Jam
3 Tbsp Worcestershire sauce
3 Tbsp spicy mustard
1 tsp ground pepper
1 tsp horseradish
In a small sauce pan combine ingredients
Warm ingredients to a low simmer and stir mixing well
Brush on cooked meats and vegetables while grilling a few minutes prior to serving
If desired add additional sauce just before serving
---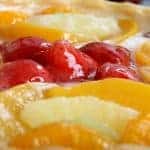 Candy Apple Torte Glaze
Pre-cooked pie shell
Vanilla pudding or custard
Sliced fresh fruits and berries
LunaGrown Candy Apple Jelly
Warm 4 ounces of Candy Apple jelly and coat the inside of the pie shell
Allow Jelly to cool and spread pudding or custard inside
Arrange sliced fruit on top of custard leaving ¼" for glaze top
Warm 4 more ounces of Candy Apple Jelly and pour over fruit
Serve the day you create, keep refrigerated!
---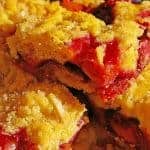 Jam Filled Crumb Cake
Cake
1 cup sugar
½ cup butter, softened
1 tsp vanilla extract
2 large eggs
2 cups all-purpose flour
1 tsp baking powder
½ tsp baking soda
½ tsp salt
1 cup sour cream (light is fine)
½ cup your favorite jam (not jelly, preferably with fruit chunks)
Topping
¼ cup brown sugar
¼ cup sugar
1 tsp cinnamon
pinch salt
1 cup plus 2 tablespoons all-purpose flour
⅓ cup butter, melted
Frosting
3 tbsp butter melted
1 cup powder sugar
2 tbsp maple syrup
¼ tsp cinnamon
For Crumb Topping
In a medium bowl, stir together dry topping ingredients until combined, then stir in melted butter until damp crumbs are formed and the mixture sticks together into chunks when you squeeze it between your fingers. Set aside.
For Cake
Preheat oven to 350F and line a 9-in square pan with aluminum foil or parchment paper. Lightly grease and set aside.
In a large bowl, cream together sugar and butter until light and fluffy. Beat in vanilla, followed by the eggs, adding them one at a time until mixture is smooth.
In a medium bowl, whisk together flour, baking powder, baking soda and salt. Add to sugar mixture, alternating with sour cream in two or three additions, until well blended. Batter will be quite thick. Spread evenly into prepared pan.
Stir jam in a small bowl until smooth and drop by spoonfuls onto the cake batter. Gently swirl through with a knife. Top with crumb mixture, clumping it by squeezing it between your fingers while you work and spreading it into as even a layer as possible.
Bake for 45-50 minutes or until toothpick inserted into the center comes out clean.
Cool on a wire rack for at least 30 minutes before slicing.
Allow cake to completely cool before icing.
---