Create a Delicious Marmalade Glaze For an Elegant Flare!
So many wonderful things to do with a good Marmalade. Marmalade is one spread that I do enjoy on tea biscuits or a nice English muffin. However it's applications are as versatile as any jam. Below is a recipe I enjoy. It has been tweaked a bit to meet LunaGrown's style and the glaze for this is really very nice.
If you would prefer an icing rather than a glaze this can be easily accomplished by adding just a few tablespoons of powdered sugar to the marmalade and water mixture while it is warm and then spreading it over your cooled pound cake.
The Marmalade glaze can also be utilized on grilled salmon, chicken wings, even meatloaf. The hint of flavor added with by utilizing one of LunaGrow's signature marmalade's is  enlightening. Employ our Blood Orange Marmalade or Lemon Lavender Marmalade to create a marmalade glaze that will tantalize your palate!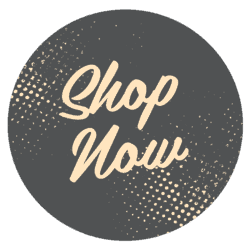 Be creative and explore other spices when creating your glaze such as hot pepper, fresh cilantro or fresh chives. The addition of garden fresh herbs blend very nicely and with a variety of Marmalades available from LunaGrown, allowing you to create for the more refined diner. The possibilities are endless.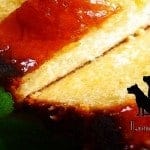 Pound Cake with Marmalade Glaze
Delightful citrus glaze enriches a beautiful poundcake!
Ingredients
1 1/2

cups

all purpose flour

2

teaspoons

baking powder

1/4

teaspoon

salt

1

cup

plain whole-milk yogurt

1

cup

sugar

3

large eggs

1

tablespoon

marmalade

1/4

teaspoon

vanilla extract

1/2

cup

melted butter

1/4

cup

lemon

orange, or grapefruit marmalade (for glaze)

1

teaspoon

water
Instructions
Position rack in center of oven and preheat to 350°F.

Generously butter 8 1/2x4 1/2x2 1/2-inch metal loaf pan.

Sift flour, baking powder, and salt into medium bowl. Combine yogurt, sugar, eggs, marmalade, and vanilla in large bowl; whisk until well blended.

Gradually whisk in dry ingredients. Using rubber spatula, fold in melted butter. Transfer batter to prepared pan. Place pan on baking sheet.

Place cake on baking sheet in oven and bake until cake begins to pull away from sides of pan and tester inserted into center comes out clean, about 50 minutes.

Cool cake in pan on rack 5 minutes. Cut around pan sides to loosen cake. Turn cake out onto rack. Turn cake upright on rack and cool completely.

Stir marmalade and 1 teaspoon water in small saucepan over medium heat until marmalade melts. Brush hot mixture over top of cake. Let glaze cool and set. Cut cake crosswise into slices.
#marmalade #marmaladeglaze #glaze