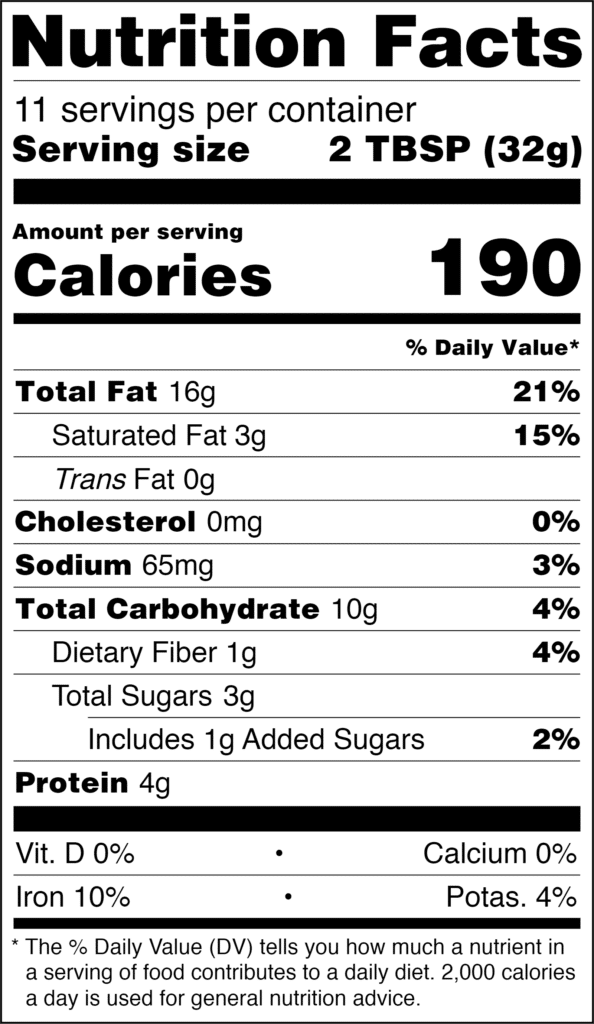 Creamy Cashew Butter from LunaGrown is a bright spot on any day!
Delightful Roasted Cashews whipped into creamy butter, just a pinch of sea salt, and a dash of sugar to liven the taste. LunaGrown has made nut butter for home/personal use and wanted badly to bring a favorite to your table!
Our Creamy Cashew Butter pairs beautifully with a myriad of berry jams. An amazing compliment to apple jam, and is an interesting and unexpected pleasure when paired with Pineapple, or Apricot jam.
"In the case of the cashew, someone, somewhere, a long time ago determined that it had to be roasted.  The cashew is not a nut, however; it's a seed." Kate Christensen
LunaGrown encourages exploration when utilizing any of our products. Creamy Cashew Butter makes a tasteful ingredient in an Asian nut dressing or a favorite stir-fry. A refined inclusion to charcuterie boards and breakfast tables. Of course like all LunaGrown products, our favorite way to enjoy is right off a spoon!
Creamy Cashew Butter is a great substitute for peanut butter in so many instances. Cashew Butter cookies, dark chocolate dipped in Cashew Butter, even beautifully sweet oranges or lemons with our Cashew Butter on a hot summer day becomes a delicious and memorable treat.