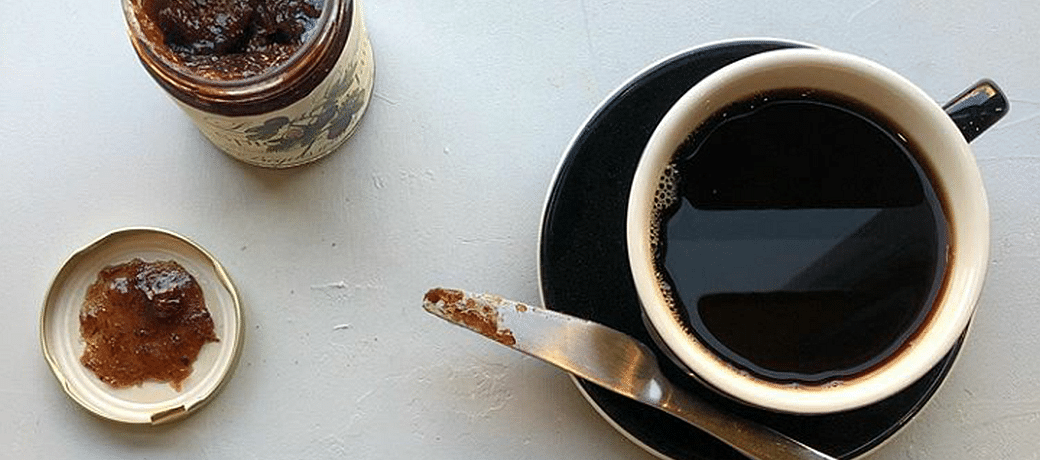 BIEN CUIT AND JOE COFFEE ANNOUNCE LAUNCH OF BOROUGH PROVISIONS
The artisans at Bien Cuit and Joe Coffee have combined resources to create Borough Provisions, a joint venture with the mission to serve the community through the safe delivery of high-quality staple foods
New York, NY — March 23, 2020 — Limited by state-wide dining room closings and social distancing restrictions, Brooklyn-based bakery Bien Cuit has teamed up with another NYC favorite, longtime wholesale partners Joe Coffee, to evolve their offerings and find new ways to serve their communities during these unprecedented times. The result is Borough Provisions, a collaboration founded on the purpose of providing safe, contactless delivery of artisan bread, pastries, coffee, and pantry staples to bring a little joy, a lot of nourishment, and a tiny sense of normalcy back to their customers' day-to-day lives. Borough Provisions is taking orders starting this week, exclusively through the newly launched website: www.boroughprovisions.com
Currently offering a selection of best-selling items from Bien Cuit and Joe Coffee, as well as products from LunaGrown, Ronnybrook Farm, and Saxelby Cheese, Borough Provisions will be expanding their offerings as they continue to form partnerships with more local brands. For the week of launch, their initial product list includes:
Pain au Lait Buns – Light and flavorful brioche-style buns enriched with milk, available in boxes of 4 or 6
Tartine Kits – Including smoked salmon, creme fraiche, and a Miche loaf to recreate Bien Cuit's Salmon Tartine at home
Breakfast Basics – A full breakfast kit, including a Campagne loaf, Joe Instant Coffee, Lescure butter, LunaGrown jam, and Natalie's orange juice
"The Daily" House Drip – Joe Coffee's balanced and approachable drink-every-day blend, available in bags of whole beans or instant packets
"Nightcap" – Joe Coffee's seasonal decaf blend currently sourced from Honduras, also available in bags of whole beans or instant packets
Driven by their steadfast commitment to the health of their customers, staff, and the greater community, Borough Provisions has instituted stringent safety protocols throughout their operations. Its office staff, bakers, and fulfillment and delivery teams follow strict new guidelines to ensure the safe transportation of product, including temperature checks, new sanitizing procedures for gear and equipment, and the use of gloves and face masks.
All of Borough Provisions' deliveries will be contactless or picked up at designated points. Customers within various neighborhoods in Brooklyn and the Upper West Side may place orders through the website, and orders will be delivered between 7 am – 1 pm, 7 days a week. Orders may be scheduled for pick up at Bien Cuit's Smith Street and Franklin Avenue locations as well. All orders require a $60 minimum and a 3-day lead time. Delivery is free, and the company is offering a 20% discount for doctors, nurses, and emergency service workers.
For more information, please visit boroughprovisions.com.
About Bien Cuit:
Since it was opened by husband-wife team Zachary Golper and Kate Wheatcroft in 2011, Bien Cuit (meaning "well done" in French) has made a commitment to using time-honored techniques of slow-fermentation and small-batch mixing, allowing its team to dedicate maximum attention to the baking process and create complex, innovative flavors that highlight local grains and seasonal ingredients.
Bien Cuit's trademark dark brown bread, exquisite pastries, and irresistible desserts have drawn attention and accolades to their locations in Boerum Hill, Crown Heights, and Grand Central Market, and with Chef-owner Zachary Golper's nominations for the James Beard Award for Outstanding Baker and the release of his book, Bien Cuit: The Art of Bread, the bakery has solidified itself as both a local favorite and a destination for New Yorkers and tourists alike.
About Joe Coffee:
Joe Coffee, New York's specialty coffee roasters and early pioneers of the Third Wave coffee movement, was founded in 2003 by Jonathan Rubinstein and his family in the heart of Manhattan's West Village. The New York-based collection of beloved and award-winning cafes is best known for brewing the highest quality cup, always served with warm and genuine hospitality.
A home away from home for its guests to perk up, gather, work, ponder and relax and designed as places for and of the community since its start as a single coffee shop on Waverly and Gay, Joe has since nestled into some of the best corners of New York City. The company roasts 100% of its own beans in its newly opened Long Island City roastery (November 2019), and is the choice coffee purveyor of many of the country's most esteemed restaurants and cafes (Lilia, Daily Provisions, Gramercy Tavern, Harlem Coffee and more).