We employ creativity and imagination in everything we do.
From growing our produce, designing labels and websites, to hands on creation of our product, creativity is ever present.
While recognizing that the old way may still be the standard, LunaGrown constantly strives to find a better solution for today's food conscious buyer.
We have an unyielding determination to achieve excellence. Though we may be involved in a wide variety of activities we would rather be the best than the biggest.
We believe building strong bonds with our customers & communities, is an implicit part of growing our team.
Integrity and quality of our product is our foundation.
Every item produced by LunaGrown is tested for shelf stability and follows guidelines set by the FDA.
Prior to being offered to the public, all products are taste tested by a carefully chosen group of consumers. Based on their response the product will either be offered to the public or it will be offered to the birds.
We hold the integrity and quality of our product to a standard higher than most.
We maintain high ethical and moral standards when creating, marketing and selling our product.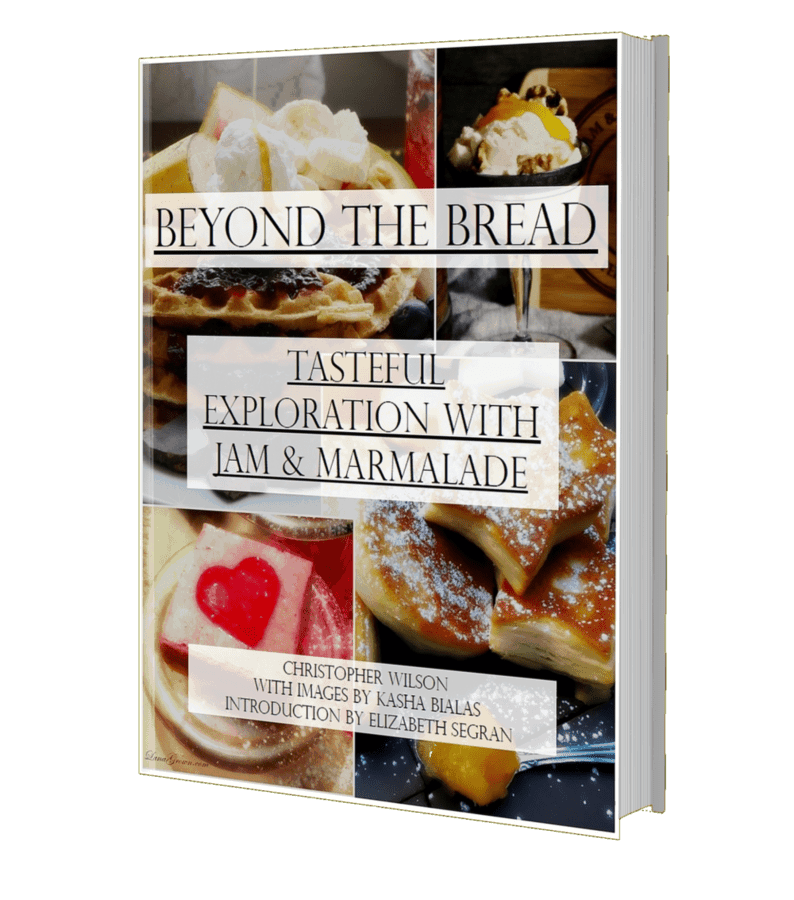 LunaGrown's guide to enjoying jams & marmalades in delightful ways. Beyond the Bread offers pairing guides for cheese lovers, wine connoisseurs and even the beer enthusiast! Creative ways to enjoy your favorites for breakfast, lunch and dinner.
Print edition or Kindle edition
Images: Kasha Bialas of TheFarmGirlCooks.com
Introduction: Elizabeth Segran Staff Writer Fast Company
LunaGrown on WJGK Fox 103.1, November 7th, 2018
play_circle_filled
pause_circle_filled
LunaGrown with Annika Sonic
Additional radio and print interviews can be found on our Media Page