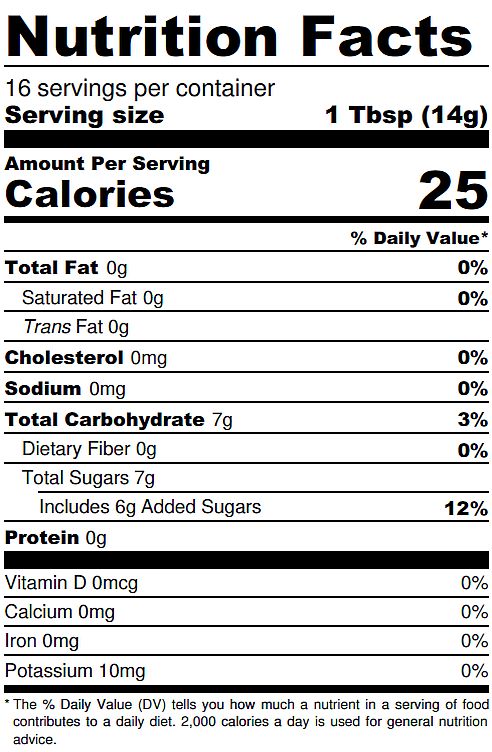 Growing up this jelly was always in Grandma's cupboard. As young boys, we would spend our summers at our grandparent's home. Located in the small town of Bucklin, MO. One of the anticipated treats was being allowed to choose the jam or jelly we would enjoy for the week. We didn't always agree on where to fish, or which pop was best on a hot afternoon. When it came to Grandma's jelly it was always the Candy Apple.
LunaGrown's Candy Apple Jelly is a treat for all ages. Made simply with apple juice and Red Hot candies it's taken right out of a page of childhood! This jelly is a perfect start to any morning on hot buttermilk biscuits, pancakes or waffles. Our Candy Apple Jelly also makes a beautiful glaze on any dish. Most importantly it makes memories that will last a lifetime.
As with all our products LunaGrown relies on the natural sugars of the fruit for the bulk of our sweetness. You won't find any added artificial ingredients in any of our products. By creating our jam in this fashion we help you to discover new ways of enjoying, and serving jams.
This Jelly makes an admirable pairing with smoked or seasoned meats and sausages. Candy Apple Jelly is an exquisite addition to your cocktails be them warm or cold. Make your day memorable.