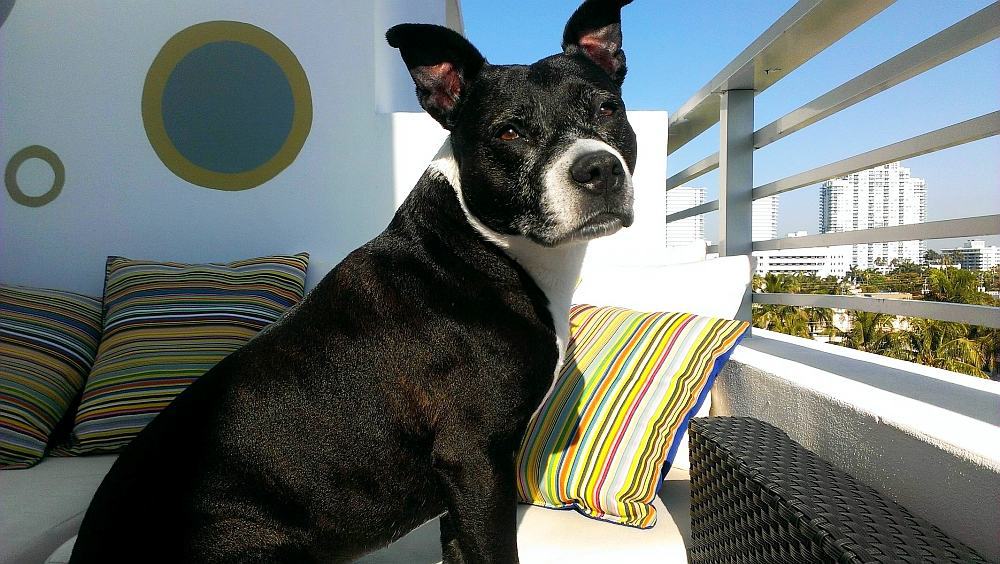 Who Is Luna of LunaGrown
There are times when people amaze me. Sometimes in a good way and sometimes in a not-so-good way. I have been asked more times than not;  "Does LunaGrown grow their fruit only under the light of the moon?."  You can go ahead and re-read that sentence.
I used to answer the question with a clear "No" and a long explanation. Then I offered up the answer of "Indeed we do and we let the magic fairies sprinkle them with sweetness". These days I just say yes, that's exactly what we do, we keep all the fruit covered until the moon is out.
Truth be known. Luna is a pup. The company was named after her. Luna was the first to discover the acres of wild blueberries on the farmland, which started us on this journey. Hence the name LunaGrown.
Luna girl is a rescue pup from a shelter in the Bronx, NY. Very little is known of her living situation prior to adoption, other than some children were not very nice to her and like most rescue pups she was dehydrated, to say the least. Luna is a very social girl and has her favorite Manhattan restaurants where she sits outside with her human companions and watches people. She gets to travel quite a bit, enjoying the country, the city, and the beach.
On the farm Luna has a special playmate, his name is Benny. Ben is also a rescue pup. Adopted from the Chelsea Vet Clinic in Manhattan. Again not much is known of Benny's life before adoption other than his extensive medical records. Ben is a country dog and spends his time either at the farm with his girl Luna or at home with the jam maker. Ben loves chasing squirrels, and birds when at home. He also has a sweet tooth!
Luna and Ben often will wait for one another's arrival at the farm by sitting on the pond berm overlooking the road. They run the fields, jump the irrigation lines, swim, and play without much care. They wrestle as if they were brother and sister, and share what seems to be deep-rooted respect for one another.
We are very proud to have Luna Girl as our company's namesake. Just like LunaGrown, she brings a smile, even on the gloomiest days.