Our Cherished Savory Cranberry Jam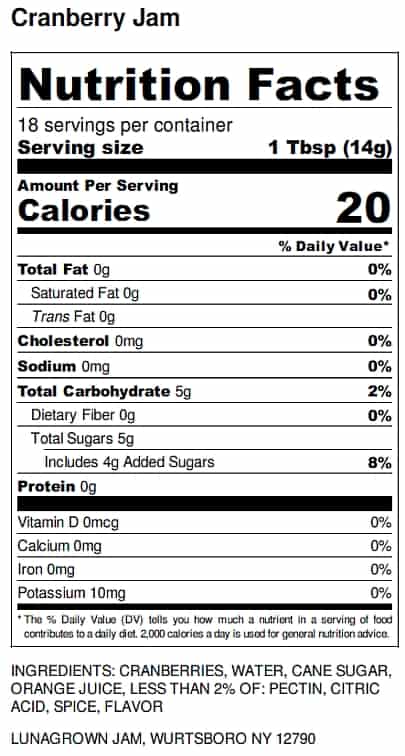 LunaGrown Cranberry Jam is a savory combination of Cranberries, finely minced oranges and spices. This jam pairs wonderfully with all your activities. A grand addition to your wine and cheese gathering, or for a quiet moment with a warm muffin.
LunaGrown uses cranberries and oranges grown here in the USA. We create a limited supply of this delicious jam to meet the needs of the holiday seasons.
"The name "cranberry" comes from "craneberry", because when the English settlers first saw the fruit, they thought to themselves, "Blimey! This wee berry and its expanding flower, and petals resemble the neck, head, and bill of crane. Tis a jolly good treat! Cheers!" (I am fairly confident that those were the exact words.)" HelloGiggles
As with all our products LunaGrown relies on the natural sugars of the fruit for the bulk of our sweetness. You won't find any added artificial ingredients in any of our products. By creating our jam in this fashion we help you to discover new ways of enjoying, and serving jam.
At LunaGrown we love our cheeses and have done our best to share our take on the pairing of cheese and jam. Not all pairings are an easy match but LunaGrown Cranberry Jam is a safe choice no matter what cheese you are enjoying. Remember if you are adding wine to the gathering we suggest a Pinot Grigio.