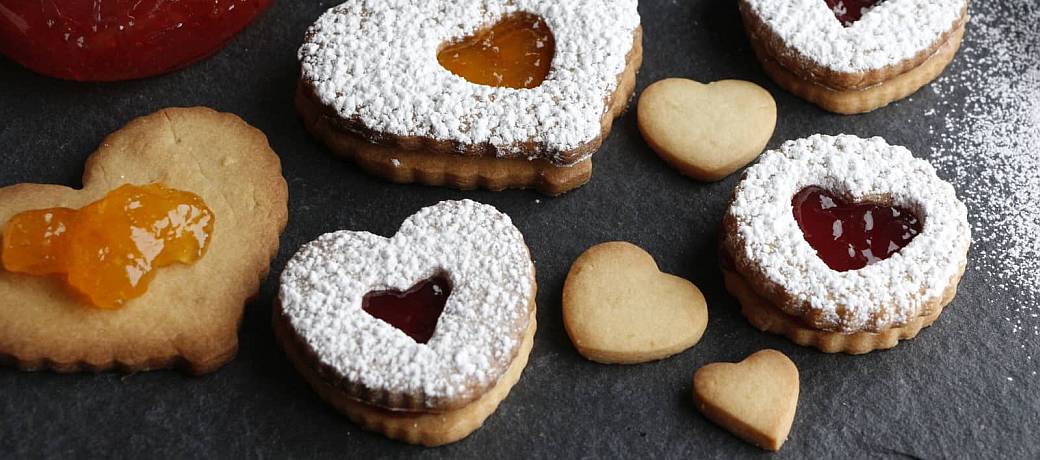 Say I Love You With Jam Filled Cookies
Just in time for Valentine's Day, The Farm Girl shares with us one of her favorite treats for the holiday. Simple and elegant. More importantly, these cookies are literally from the heart!
If you can give nothing more than a smile on Valentine's day, then you've just made the world a bit more beautiful! The Farm Girl tells us that these are wonderful for classroom parties! That is if you live in an area of the country that still allows such fanciful events!
Children and adults will love the memorable decorations you create. For those like myself, jam-filled beats the decorations any time. Why not mix it up though!
The Farm Girl offers up some great advice on decorating cookies using frosting, and some insight on introducing young people to explore their creativity in the kitchen. There's nothing like spending time with a child to show how much you care!
A perfect way to celebrate at the office, a wonderful homemade gift for a close friend. The best midnight snack to follow that romantic interlude! No matter how you choose to celebrate Valentine's day, these cookies are guaranteed to leave a sweet remembrance on someone's heart.
Of course, a cookie filled with LunaGrown Jam will add a smile to any day!
Happy Valentine's Day!!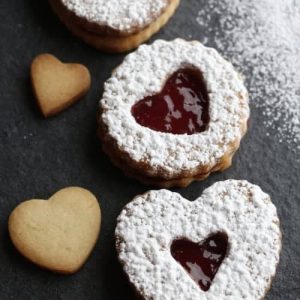 Favorite Roll-Out Cookie Dough
Ingredients
1

cup

2 sticks unsalted butter, softened

1 1/2

cups

granulated sugar

1

egg

1 1/2

teaspoons

vanilla extract

1/2

teaspoon

almond extract

2 3/4

cups

all-purpose flour

1

teaspoon

baking powder

1

teaspoon

salt
Instructions
Preheat oven to 350ºF.

In a large bowl, beat butter and sugar with electric mixer until light and fluffy. Beat in egg and extracts. Mix flour, baking powder and salt; add to butter mixture 1 cup at a time, mixing after each addition. Do not chill the dough. Divide dough into 2 balls.

On a floured surface, roll each ball into a circle approximately 12 in. diameter x 1/8 in. thick. Dip cookie cutter in flour before each use. Bake cookies on ungreased cookie sheet 8-11 minutes or until cookies are lightly browned.

Once cookies are cooled sandwich with jam and allow to sit overnight. Decorate with frosting or powdered sugar a few hours prior to serving.
Nutrition
Serving:
0
g
Sodium:
0
mg
Calcium:
0
mg
Vitamin C:
0
mg
Vitamin A:
0
IU
Sugar:
0
g
Fiber:
0
g
Potassium:
0
mg
Cholesterol:
0
mg
Trans Fat:
0
g
Monounsaturated Fat:
0
g
Polyunsaturated Fat:
0
g
Saturated Fat:
0
g
Fat:
0
g
Protein:
0
g
Carbohydrates:
0
g
Iron:
0
mg
[wip_woocarousel_products_carousel carousel_id="carousel-1″ carousel_layout="layout-2″ product_items="-1″ product_onsale="off" product_bestseller="off" product_category="5497″ product_columns="5″ product_rating="off" product_latest="off" product_dots="on"]