Magical Lemon Lavender Marmalade
A few years back, while taking a course on preserving methods, LunaGrown was introduced to Lemon Lavender Pound Cake by the owner of the Hudson Street Cafe.
Not being a big lavender fan I was hesitant, but polite and sampled a small piece. Only to wish I had requested a larger piece for myself. I could not have been more amazed! Yes it was pound cake, and lemony, but there was something more. There was something wonderful in that slight bit of lavender she had added that made that cake special. It pushed the envelope when it came to flavor combinations. It was a little slice, for one moment of how beautiful things could be.
During the winter season we introduced our Orange Lavender Marmalade. It has a nice deep spiciness to it that is often associated with oranges and the winter season, with a hint of lavender. It's a very adult flavor. Now we needed a light refreshing flavor to delight our customers during the hot summer months.
Since we love lemon, and Lemon Marmalade was one of our first flavors we decided to see how close we could come to Donna's Lemon Lavender Pound cake. The goal was not to recreate the flavor of her cake, but to attempt to recapture that feeling of happiness upon tasting it. I'm proud to say I think we've come pretty close.
Lemon Lavender Marmalade is LunaGrown's summer hit. We are pleased that our customers are requesting this Marmalade and utilizing it in ways that are both creative and healthy. Personally we have used it as a filler in cookies, and our favorite this time of year is a teaspoon in ice water, amazing flavor and minimal sugar. Refreshing is all I can say! We have heard that it's phenomenal in cocktails, and when utilized as a meat glaze it's the star of the BBQ. To be honest I haven't even had it on a biscuit yet.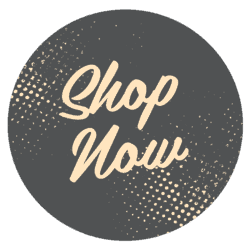 For those of you that continue to enjoy our Lemon Lavender Marmalade, send out a little thank you whisper to the woman who sparked the idea with a tempting little piece of pound cake. We are proud to be able to pass this little bit of happiness on to you.
#marmalade #lemonlavender #lavender