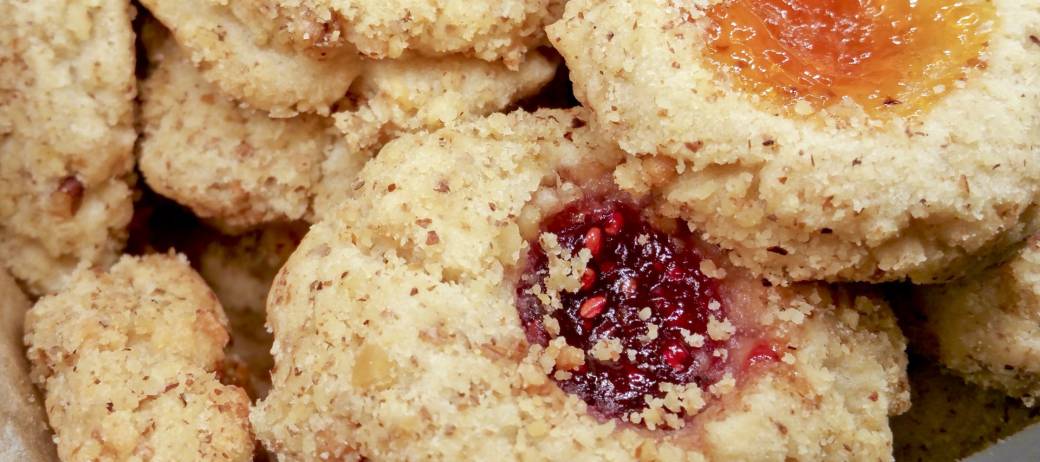 Jam Filled Sugar Cookies
I made a batch of these cookies so that people could try LunaGrown Jam on something other than bread. I had numerous requests to purchase the cookies and suggestions that maybe I should add these to my repertoire. I make jam though. Cookies once in awhile.
I am flattered that the cookies were enjoyed and am placing the recipe here for you to read, download and print out if you wish. I have also found that these cookies are just as good by adding 4 tablespoons of jam right into the batter rather than on top, you might need to add an additional tablespoon of flour, and make sure to spray your cookie sheet with a non-stick spray.
Enjoy!!! Please keep in mind that this recipe has been created with LunaGrown Jam. I would suggest using an artisan Jam with it. It has not been tried with commercially made product so I'm not sure how well it would work.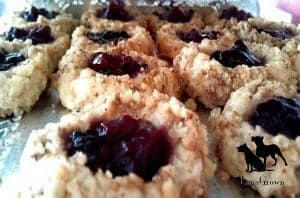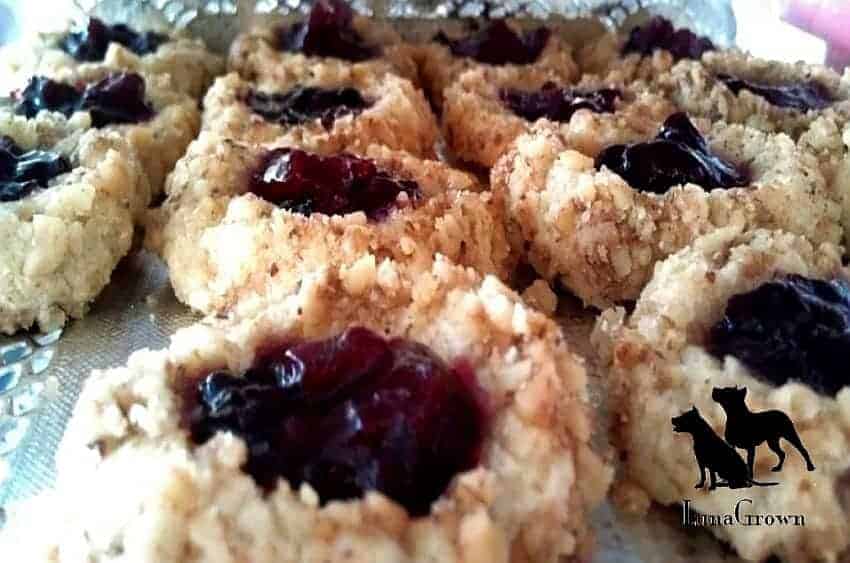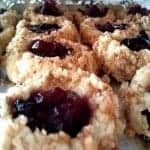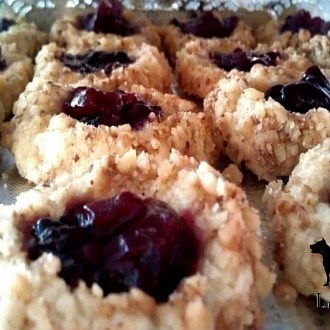 Thumbprint Cookies
Ingredients
1

Cup

Shortening

1

Egg

1 1/3

cup

sugar

1/3

cup

powdered sugar

2

Tbsp

brown sugar

1

tsp

baking soda

1

tsp

baking powder

1

tsp

vanilla

1

tsp

butter flavoring
Instructions
Add 2 cups of Flour and 2 Tbsp cold water, mix well.  Shape dough into balls and place on cookie sheet. Using a spoon or your thumb make a hole in the center of each ball, make sure not to press all the way through.  Fill holes with your favorite LunaGrown Jam.

Bake at 325° in preheated oven for 20 minutes or until edges are golden brown. Remove from oven and immediately remove cookies from baking sheet and onto a flat cooling surface (if you do not remove quickly these will firm up and any jam that has leaked will stick like glue to your baking sheet).  Allow to cool and transfer to plate or serving dish.