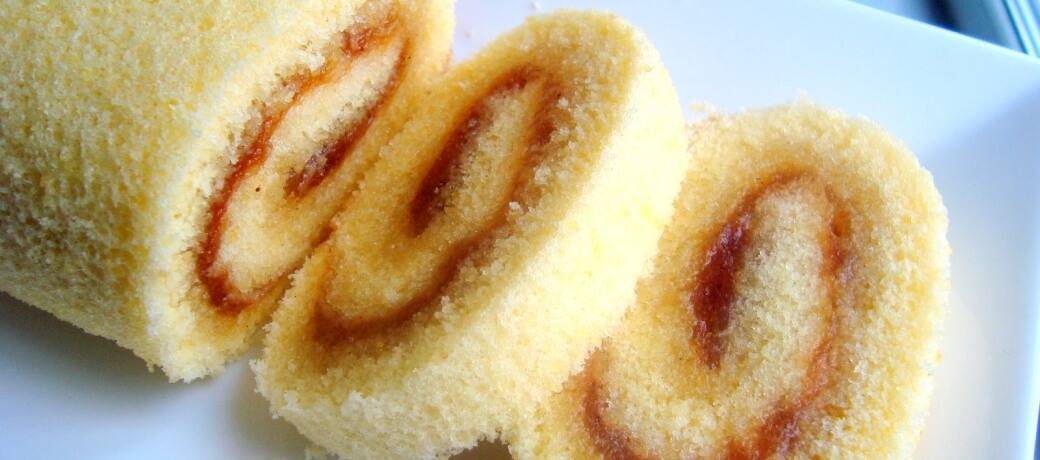 Swiss Jelly Roll with LunaGrown Jam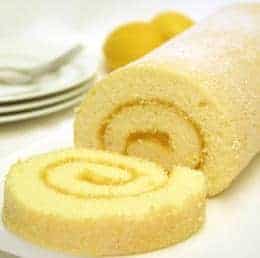 I always enjoyed Swiss Jelly Rolls with jam, marmalade or ice cream or whipped cream and fresh fruit. There is just something fun about them. A wonderful creation made with a delicious sponge cake and all the imagination you can muster!
Interestingly they are not from Switzerland originally. It is a traditional German, Hungarian and probably Austrian type of cake. They are neighbors though so lets not split hairs.
The earliest published recipe we could find for a jelly roll is in the Northern Farmer, a journal published in Utica, New York, in December 1852. The recipe describes a modern "jelly roll" and reads: "Bake quick, and while hot spread with jelly. Roll carefully, and wrap it in a cloth. When cold cut in slices for the table."
What is amazing is the cultural diversity of the Swiss roll. Variations of the Swiss roll can be found in countries all over the world!
In Chinese bakeries the rolled cake can be found made with fillings that include chocolate, strawberry, coffee, orange or mango flavorings. Within a tiny village, in the south Indian state of Kerala, a special type of Swiss roll with pineapple jelly filling was developed by Kunju's cake shop started in 1931. In other Asian countries they flavor the Swiss roll with coconut (kaya), pandan, blueberry, strawberry and vanilla.
Most bakeries make the Swiss roll fresh daily and fill with butter cream, cheese or fruit jam and sell. The Swiss roll is commonly sold by Slice and not as roll.
We hope you enjoy this Swiss Jelly (jam) roll as much as we do! These make a great impression for any kind of special gathering. Great with tea, coffee, and a visit with a good friend.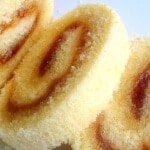 Swiss Jelly Roll with LunaGrown Jam
Ingredients
4

eggs

separated

3/4

cup

sugar

1

tablespoon

vanilla

3/4

cup

cake flour

sifted

3/4

teaspoon

baking powder

1/4

teaspoon

salt
Filling:
9

ounces

strawberry jam or lemon marmalade

1/4

cup

confectioners' sugar

Whipped Cream
Instructions
Preheat oven to 400 degrees F.

In a small bowl beat egg whites until stiff but not dry and set aside. In another bowl, beat the egg yolks until light. Gradually add the sugar and vanilla, and mix well. Sift together the flour, baking powder, and salt. Add the sifted flour mixture to the egg yolk mixture. Fold in the egg whites into the egg mixture and pour the batter into a 15 by 10 by 1-inch jelly roll pan lined with waxed paper. Bake for 8 to 10 minutes or until the cake is golden.

Loosen edges of cake, invert cake onto a towel dusted with confectioners' sugar. Gently peel wax paper off cake. Trim 1/4-inch of hard crust off each long side of the jelly roll cake. Begin with the narrow side and roll the cake and towel up together. Cool cake on rack, seam side down, for 10 to 15 minutes.

Once cake has cooled, gently unroll and spread cake with jam or jelly and re-roll. Sprinkle with confectioners' sugar or cover with whipped cream.