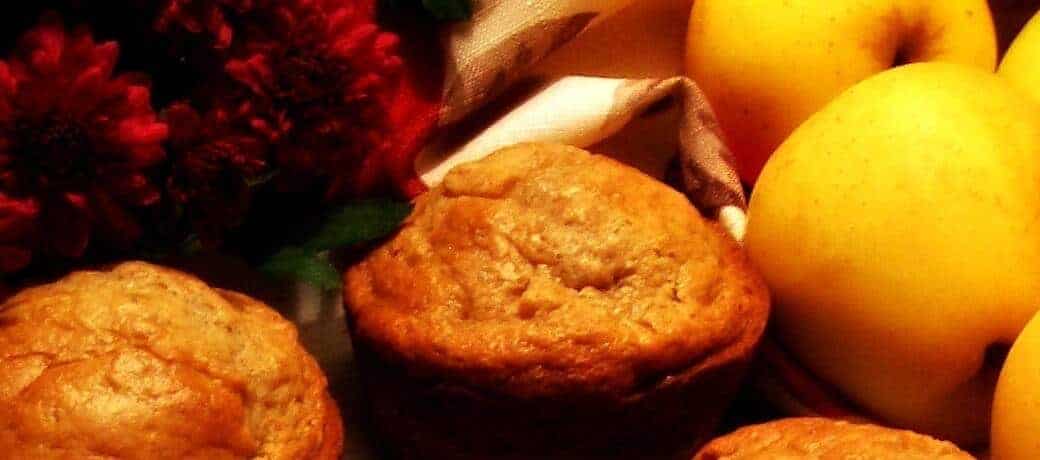 Moist Apple Muffins Everyone Will Love
There is nothing nicer than a hearty, full-bodied muffin to start your day with, you could even enjoy one with afternoon tea. If you love Autumn spices and you love apples then these are the muffins for you! We enjoy these muffins with LunaGrown Cinnamon Raisin Jam or Spiced Fig Jam. What a wonderful way to begin your day with the scent of Autumn spices filling your home.
These are a wonderful and an easy to make treat for any Autumn gathering or as a gift to a friend. Making someone feel special has never been easier, and is always appreciated. These are so easy to make you could create double batches and share the delicious with many people, add a jar of LunaGrown jam and you have a perfect gift!
These muffins are memorably moist, low in sugar, and filled with apples. We also enjoy these muffins with cream cheese, as well as Cheddar Cheese and Cranberry Jam. Did we mention they are easy to make! We hope you enjoy the recipe and choose to make LunaGrown part of your morning routine.
At LunaGrown we think of apples and Autumn together. For us, Autumn is apple harvest time and the best time for fresh apple muffins with fruit right from the trees.
"Always best when it's homemade."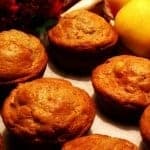 LunaGrown Moist Apple Muffins
Ingredients
1 3/4

cup

flour

1/2

cup

sugar

2

Tbsp

baking powder

1

tsp

baking soda

1

tsp

cinnamon

1

tsp

nutmeg

1

tsp

vanilla

5

Tbsp

butter

melted

1

egg

1

cup

sour cream

2

cups

peeled and diced apples
Instructions
Pre-heat oven to 400

Combine dry ingredients and mix well

Add all wet ingredients including apples and mix by hand making sure all ingredients are well blended but not over mixed (don't try to whip the batter)

Spoon into greased muffin tins, filling about 2/3

Bake at 400 for 10 minutes, lower temperature to 350 and continue to bake until the tops are browned and an inserted toothpick comes out clean.

Remove from oven and remove muffins from tins, set on cooling rack.

Enjoy