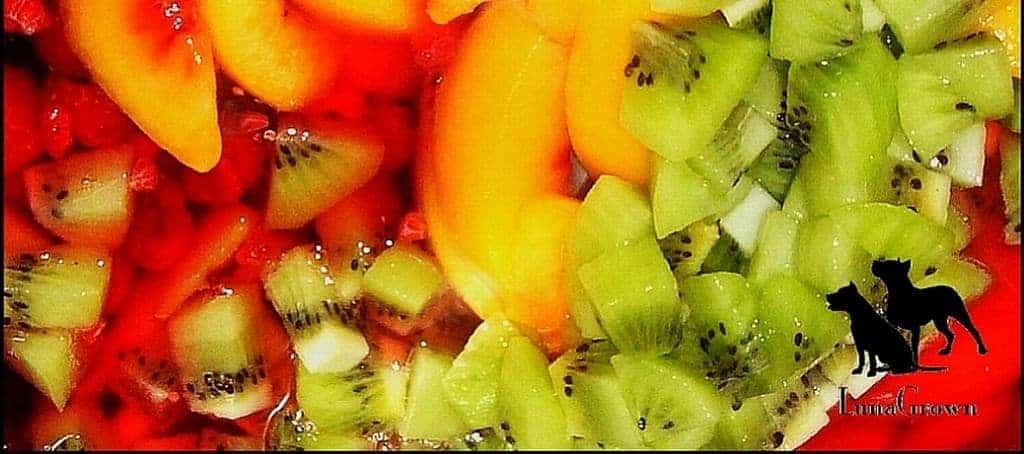 Enjoy Our Signature Jam Rica Barreja 
What is Rica Barreja?
Rica Barreja is LunaGrown's Signature Jam, own blend of fresh fruits combined with whole vanilla bean. The name Rica Barreja means 'Wealthy Blend'. We have chosen specific fruits that compliment one another and give this jam its sweet, rich, smokey flavor, reminiscent of leather chairs, fine woven tapestry and spiced brandy.
Rica Barreja, our signature jam is special in the combination of it's fruits, it's cooking process, and of course it's flavor. This jam is only offered from LunaGrown. This is our signature Jam! Anyone can combine fruits but it takes thoughtfulness and consideration to create a jam rich and balanced in flavor, while retaining the fruit's essential nutrients.
Enjoyed as part of your balanced diet, at the appropriate serving size, Rica Barreja is a powerhouse when it comes to Jams.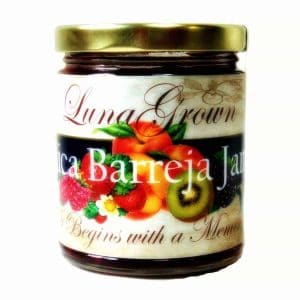 Rica Barreja is not boiled down like some Jams. LunaGrown simmers the fruit in its own juice to release the natural flavors yet retain their important nutritional attributes. Once accomplished we continue in the traditional custom of processing our jam.
Combining specific fruits makes Rica Barreja special. Its cooking process, and of course its flavor are integral in its allure . Rica Barreja is only offered from LunaGrown.
Our signature Jam! Like most of our products Rica Barreja is offered on a seasonal basis. 
 #ricabarreja #signature #jam