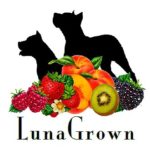 LunaGrown Jam
PO Box 62, Cuddebackville NY, 12729
wholesale@lunagrown.com
914-luna-jam(526-2526)
WHOLESALE AGREEMENT
GENERAL TERMS OF AGREEMENT
To qualify for wholesale purchases, you must be a valid retail business.
ORDER REQUIREMENTS
We ask that you spend a minimum of $60 on each order placed with a minimum quantity of 1 case unit of each product.
Custom orders may be required to place a non-refundable deposit.
We ask that you respect production times and shipping details.
Due to high demand during the holiday season, all orders must be placed according to catalog deadlines. We can't guarantee our usual delivery time if an order is submitted after this deadline.
PAYMENT INFORMATION
We accept payments via Cash or Check. A convenience fee of 3% will be added to online PayPal, and credit card payments
Orders must be paid within 10 days of reception of the goods. Failure to respect this deadline will incur a possible increase in the cost of goods on future orders and possibly late fees. If failure to pay on time becomes repetitive your account will be allocated C.O.D.
If your account has secured net 30 terms with LunaGrown, all orders must be paid at most 30 days after the shipping date of the goods. Failure to respect this deadline will incur an increased cost of goods for your account. You may also incur late fees of up to 5% weekly.
LunaGrown does not view Net 30 as a standard for small business and find the practice antiquated. We offer and accept such terms with caution and may revoke the acceptance without notice.
A service charge of $35.00 will be assessed on all returned checks.
We reserve the right to alter our prices at any time unless prior invoiced.
We offer price breaks to accounts that pre-pay or pay COD, without the need for Net Terms.
We do not offer consignment accounts.
SHIPPING & HANDLING
The retailer incurs the shipping costs (unless other provisions have been made) but LunaGrown will insure packages with the carrier. Delivery is typically within three to five days of production. We use USPS, UPS Ground shipping, or personal delivery based on cost affordability, and location. If your shipment is damaged in transit you agree to contact LunaGrown Jam within three days of delivery.
Any problems must be reported in writing or by email, images may be requested. DO NOT send the damaged product back to us.
PRICING POLICY
LunaGrown suggested markup on goods is 1.5% to 2.2% of the wholesale cost. Retailers should set prices based on their consumer base. LunaGrown will not set retail pricing for you. Know your customers.
COPYRIGHT & INTELLECTUAL PROPERTY
All of the designs, products, and content within and any materials made available on the website are the sole property of LunaGrown Jam. The website, designs, products, images, and content within are protected by copyright and intellectual property law and may not be reproduced in any form without the express written consent of LunaGrown Jam. You hereby agree not to reprint, post, or copy (including electronic or digital scans) any photography, sales materials, or product designs without the advance, express written consent of LunaGrown Jam.
PRIVACY POLICY
Any personal information that you provide to us including your name, address, telephone number, and email address will be treated confidentially and will not be released, sold, or rented to any entities or individuals outside of LunaGrown Jam.
Note: While Lunagrown is aware of policies set in place by larger business entities, they are not necessarily part of our business model.