Why Chose LunaGrown Jam?
Why Purchase Luna Grown Products?
Many of the fruits we use to create Luna Grown Products, we grow ourselves here in the Hudson Valley such as our Wild Blueberries, Black & Red Currants, Raspberries, Grapes and others. Fruits such as Apples, Pears and Peaches that we don't currently grow, we purchase from other farmers here in the Hudson Valley. This helps support our communities and the families that live here and gives you the opportunity to do the same.
Of course there are certain fruits we do have to bring in from out of state such as Oranges and Lemons, however you can be rest assured that they are from American Growers when possible. Our citrus comes from Florida, California, and Hawaii.
We do not sell our fresh produce but use it specifically in our products. We pay special attention to guarantee that the fruit we chose is carefully harvested, and grown naturally. One might ask the wildlife that freely roam the fields about our attention to the environment.
At present we do not sell Luna Grown Products outside of New York State but we will post a calendar of the events we will be attending and farmers markets where you can purchase Luna Grown Products.
Our Experience Shows!
All Luna Grown Products are grown, harvested, cooked and bottled the old fashioned way, by hand. This can be a time consuming process, however it ensures that the best quality fruits and berries are chosen. This process helps guarantee the freshest, natural flavors of the fruits and berries in our products.
Unlike some mass produced Jams, Luna Grown Products contain no artificial flavors, colors or other additives. Our Preserves are lower in added sugar than many you will find on the market, we believe you should be able to taste the natural sugars of the fruit and enjoy the health benefits the fruit and berries have to offer.
With a background in the culinary arts, the recipes for all Luna Grown Products have been developed in our kitchen. Over years these recipes have become a signature of who we are and how we believe nature intended fruit and berries to taste. We look forward to being a part of your family.
Where You Can Find LunaGrown Products
We sell our products at several farmers markets here in the Hudson Valley of New York. The markets and dates will be listed on our events calender. We are also proud to be an "ingredient" in many of Harvey & Pearl's baked goods as well as a seasonal pairing with Edgwick Farm's Canterbury Goat Cheese. If you are an establishment that would like more information about selling LunaGrown Jam, or a customer who is having a difficult time finding us or our locations please send a note via the contact page on this website and we will assist you. Additional Information will be posted as the season progresses! Keep checking back with us or join our mailing list!
Our Ingredients
We use only Pure Cane Sugar in our Jams. The reason for this is that Pure Cane Sugar is not a Genetically Modified Food as most Corn Syrups and some Beet Sugar's are. Our Fruit Pectin is 100% pure citrus pectin. There are no additives, preservatives, gluten, sugar, or dextrose. As previously stated we do not use fruit concentrate, but make our own fruit juices to create LunaGrown Products and use real fruit rather than "artificial fruit pieces". We use no artificial flavorings or colors in our products. As always we are more than happy to answer any questions you may have.
2013 Products 
*Subject to Availability
Below is a list of the products we will be offering this year. Please be aware that our varieties change with the growing seasons. This product list may be amended as we rely on mother nature to assist in our creations. Some additional items may be added as the year progresses. We apologize but we do not offer sugar free or sugar substitute jam.  If you are interested in the Nutritional Value of each Jam, just click on the name below.

Our Classic Jams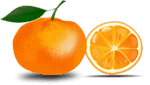 Our Tropical Jam & Marmalade
LunaGrown Signature Series
Our Pricing
We do our very best at LunaGrown to keep our pricing consistent. However our prices may fluctuate due to circumstances beyond our control such as in-climate weather, natural or man made disasters, blight, etc…