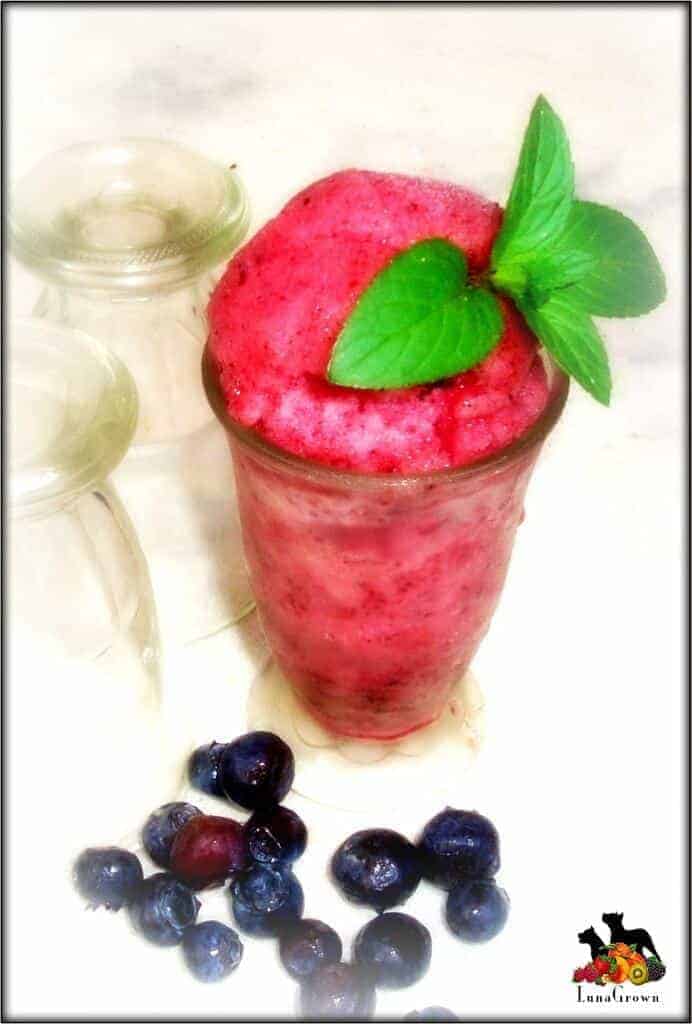 How to Make Homemade Italian Ice
Why is this recipe being presented by LunaGrown Jam? The jam kitchen gets very hot, and the Jam Maker has a fancy for Italian Ice.
On occasion I can find my favorite Italian ice on sale at the grocers, when it's not on sale it's just a bit too pricy, considering the amount I consume. I have searched for Italian Ice in 1/2 gallon buckets but have only found ice cream and sherbert. They are delicious but don't really hit the cold spot when needed.
In searching online for a recipe to make Italian Ice at home I found them all to be the same old freeze and stir for 5 hours. I don't have time for that, and let's be real, frozen flavored crushed ice is not Italian Ice, it's a firm slushie! So I did some field work, and this is what I came up with.
Most if not all commercial Italian Ice have the same ingredients. Some of these ingredients are not ones most people would keep in their kitchen. Citric acid and Guar Gum are the main two. Both of these ingredients can be found at your local health food store, or ordered online in varying quantities.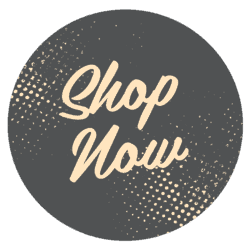 Most commercial Italian Ice contains food coloring, High Fructos Corn Syrup, and artificial flavoring. Here we can avoid those and use natural ingredients. We also can use real fruit to our taste satisfaction, and fresh herbs from the garden.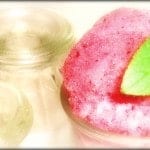 Homemade Italian Ice
Ingredients
1 1/2

cup

sugar

1

cup

water

1

cup

lemon juice

1 1/2

Tbsp

Guar Gum

1

tsp

citric acid

Ice

1

cup

fruit juice

1/2

cup

fresh fruit

1/2 to 3/4

cup

sugar

1/2

tsp

citric acid
Instructions
Heat water and 1 1/2 cups of sugar until sugar is dissolved.

Add Lemon Juice, Guar Gum and Citric acid. Stirring constantly until loosely thick

allow to cool

In a blender add 1-2 cups of ice and abour 1/4 cup of your thickened lemon mixture

Add 1 cup of fruit juice

Blend until all the ice is crushed and smooth

Here you will add additional sugar to tast, this will depend on your choice of fruit but I start with 1/2 cup of sugar.

Blend the additional sugar in and add your 1/2 cup of fresh fruit, blend again.

At this time you should taste your mixture and make adjustments to suit your palate. I like my italian ice very tart so I add the additional 1/2 tsp citric acid although you may choose not too.

Also now would be the time to add fresh mint or lemon zest if you enjoy the flavor included in your Italian Ice.

Pour your ice mixture into a freezable plastic container and put in the freezer until frozen.
Be creative with your herbs, I do enjoy a bit of lavender in mine, and for the kids you can of course adjust the citric acid which is used to give it that tart bitterness that is so nice on hot days!
#italianice #summertreat #lunagrown