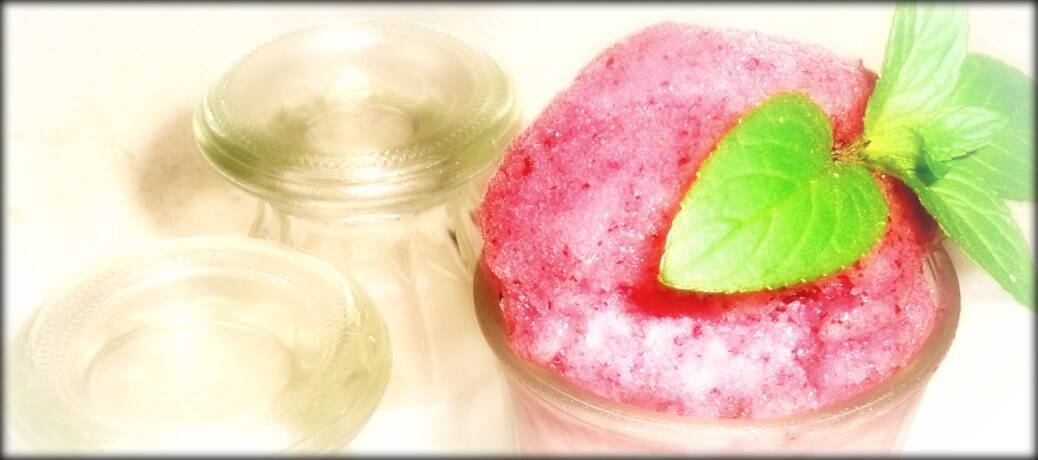 How to Make Homemade Italian Ice
Why is this recipe being presented by LunaGrown Jam? The jam kitchen gets very hot, and the Jam Maker has a fancy for Italian Ice.
On occasion I can find my favorite Italian ice on sale at the grocers, when it's not on sale it's just a bit too pricy, considering the amount I consume. I have searched for Italian Ice in 1/2 gallon buckets but have only found ice cream and sherbert. They are delicious but don't really hit the cold spot when needed.
In searching online for a recipe to make Italian Ice at home I found them all to be the same old freeze and stir for 5 hours. I don't have time for that, and let's be real, frozen flavored crushed ice is not Italian Ice, it's a firm slushie! So I did some field work, and this is what I came up with.
Most if not all commercial Italian Ice has the same ingredients. Some of these ingredients are not ones most people would keep in their kitchen. Citric acid and Guar Gum are the main two. Both of these ingredients can be found at your local health food store or ordered online in varying quantities.
Most commercial Italian Ice contains food coloring, High Fructose Corn Syrup, and artificial flavoring. Here we can avoid those and use natural ingredients. We also can use real fruit to our taste satisfaction, and fresh herbs from the garden.
Be creative with your herbs, I do enjoy a bit of lavender in mine, and for the kids, you can, of course, adjust the citric acid which is used to give it that tart bitterness that is so nice on hot days!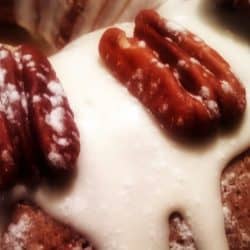 Holiday Cake with LunaGrown Jam
This is actually more like a winter bread than a cake, which means you won't feel guilty for eating the whole thing!
This treat is traditionally served with caramel icing. However, plain or just a bit of butter compliments this moist delight and its combination of flavors. Of course everything is better with spoonful of LunaGrown jam .
Ingredients
1

cup

oil

1

cup

sugar

3

eggs

1

tsp.

soda

2

cups

flour

1

tsp.

nutmeg

1

tsp.

allspice

1

tsp.

cinnamon

1

tsp.

salt

1/2

cup

buttermilk

1

tsp.

vanilla

1

cup

LunaGrown Fig or Apple Jam

1

cup

chopped Walnuts or Pecans
Instructions
Heat oven to 325°.

Grease and flour a 12-cup Bundt or tube cake pan or spray with baking spray.

Combine flour, sugar, baking soda, salt, and spices in a large mixing bowl; add oil and beat well.

Add eggs and beat until well blended. Beat in buttermilk and vanilla.

Stir in preserves and chopped pecans.

Pour into the prepared baking pan; bake for 55 to 60 minutes, or until a toothpick or cake tester inserted into the cake comes out clean.
Nutrition
Serving:
1
slice
Sodium:
199
mg
Calcium:
27
mg
Vitamin C:
0
mg
Vitamin A:
0
IU
Sugar:
17.1
g
Fiber:
2.1
g
Potassium:
102
mg
Cholesterol:
30.9
mg
Calories:
326
kcal
Trans Fat:
0
g
Monounsaturated Fat:
0
g
Polyunsaturated Fat:
0
g
Saturated Fat:
2.7
g
Fat:
21.8
g
Protein:
3.9
g
Carbohydrates:
30.9
g
Iron:
1
mg
[wip_woocarousel_products_carousel carousel_id="carousel-1″ carousel_layout="layout-2″ product_items="-1″ product_onsale="off" product_bestseller="off" product_category="5497″ product_columns="5″ product_rating="off" product_latest="off" product_dots="on"]