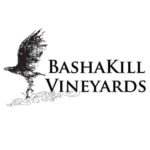 Bashakill Vineyard Wurtsboro NY, 1131 South road, Wurtsboro 12790 - Phone:

(845) 888-5858
Set in a picturesque region of the Catskill Mountains, Bashakill Vineyards is an organic vineyard & winery producing reds, whites, Rosé, and even beers!
Bashakill Vineyards grows all of their estate grapes organically. Offering live music and catering on the weekends, and also wine tastings, cocktails, and tours.
Dog-friendly, with friendly dogs.
Please **leave your children at home** so that others can enjoy the grown-up atmosphere. Thank you.