Nutritional Information
Below you will find links to the nutritional information of our jams. We are not required to put these on our jars at preset because we do not create more than 100,000 jars per year. However we believe that decisions in diet should take all information into account. We are pleased to be able to offer you the nutritional information of our products below.
LunaGrown uses fruits and berries grown on our farm. We procure additional fruits from local growers who share our belief in sustainable agriculture and responsible farming practices. Citrus fruits do not grow in Upstate New York so we have to get them from other areas of the country we seek USDA organic citrus first*.  We use 100% pure cane (non-GMO) sugar. Our added pectin is the purest on the market, non-GMO, Organic, Dextrose and gluten free. Below are our nutrition labels for our available jams, please click on the link to view the label.
Be mindful that the provided nutritional information is based on a 2,000 calorie diet and a serving on 1 tablespoon of jam.

Our Traditional Jams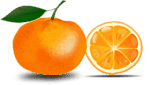 Our Tropical Jam & Marmalade

Our Jellies
LunaGrown Signature Series

American Classics
* USDA certified organic produce used when available and noted as such on the label.
¥ Denotes a Reduced Sugar product (as per guidelines set by the FDA)